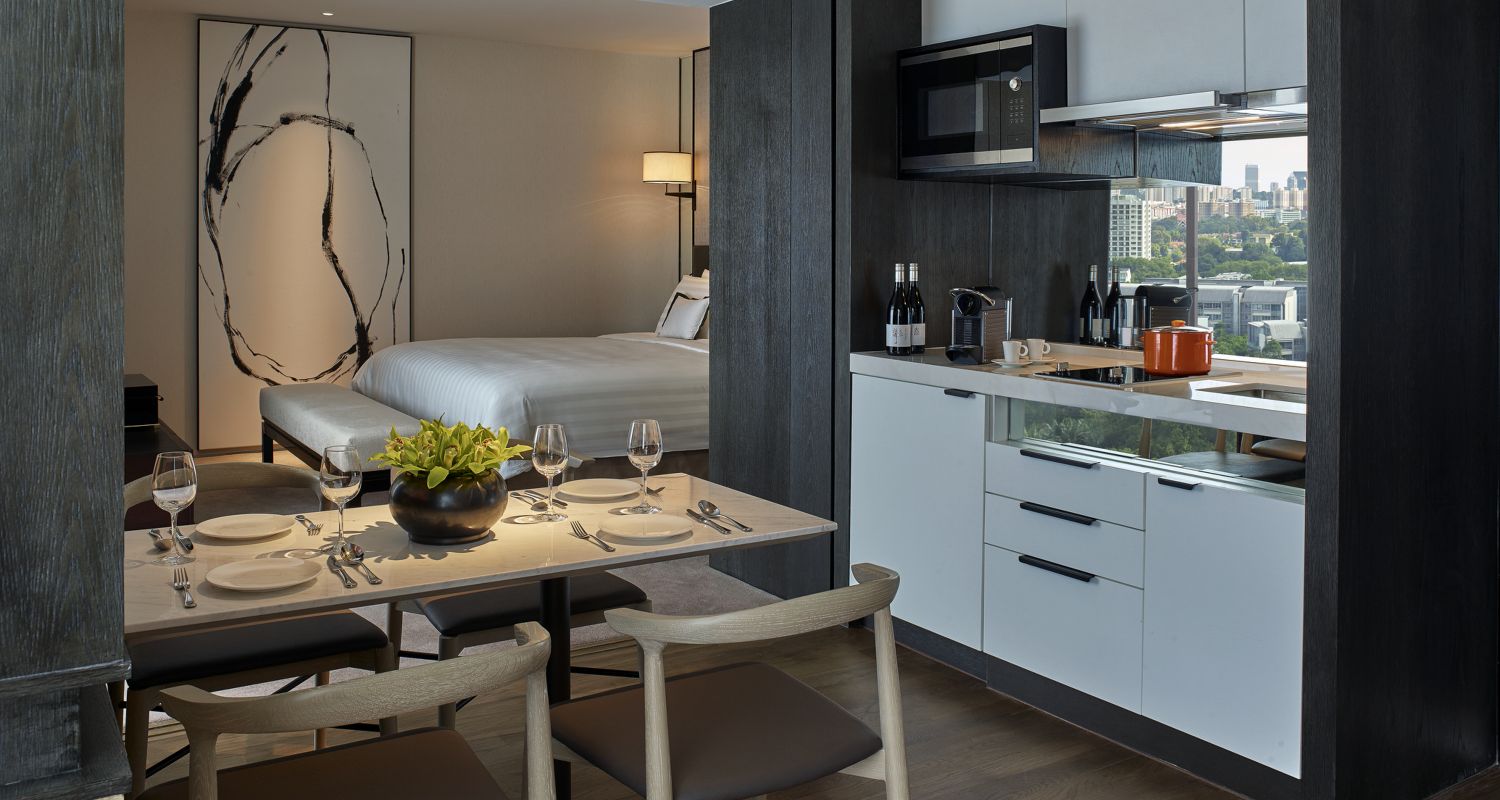 Tower Wing Horizon Club Junior Suite
Located within the newly renovated Tower Wing, the elegant guestroom provides a luxurious stay. Guests can unwind in the private Horizon Club Lounge on the 24th floor and benefits include breakfast buffet, evening cocktails, and priority check-in and check-out.
Tower Wing One-bedroom Suite
The newly renovated One-Bedroom Suites feature a spacious living and dining areas and a separate bedroom with soothing warm interiors.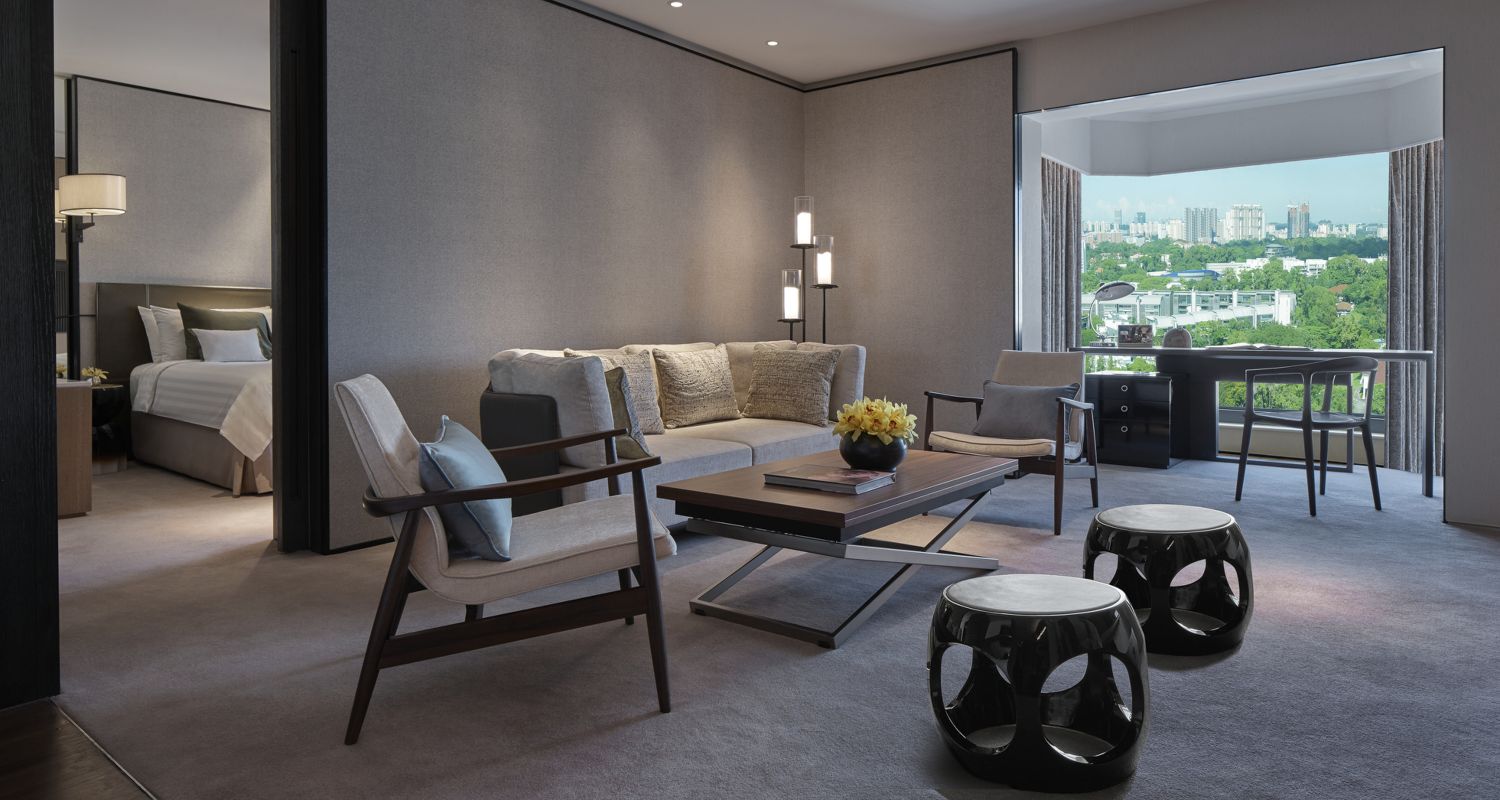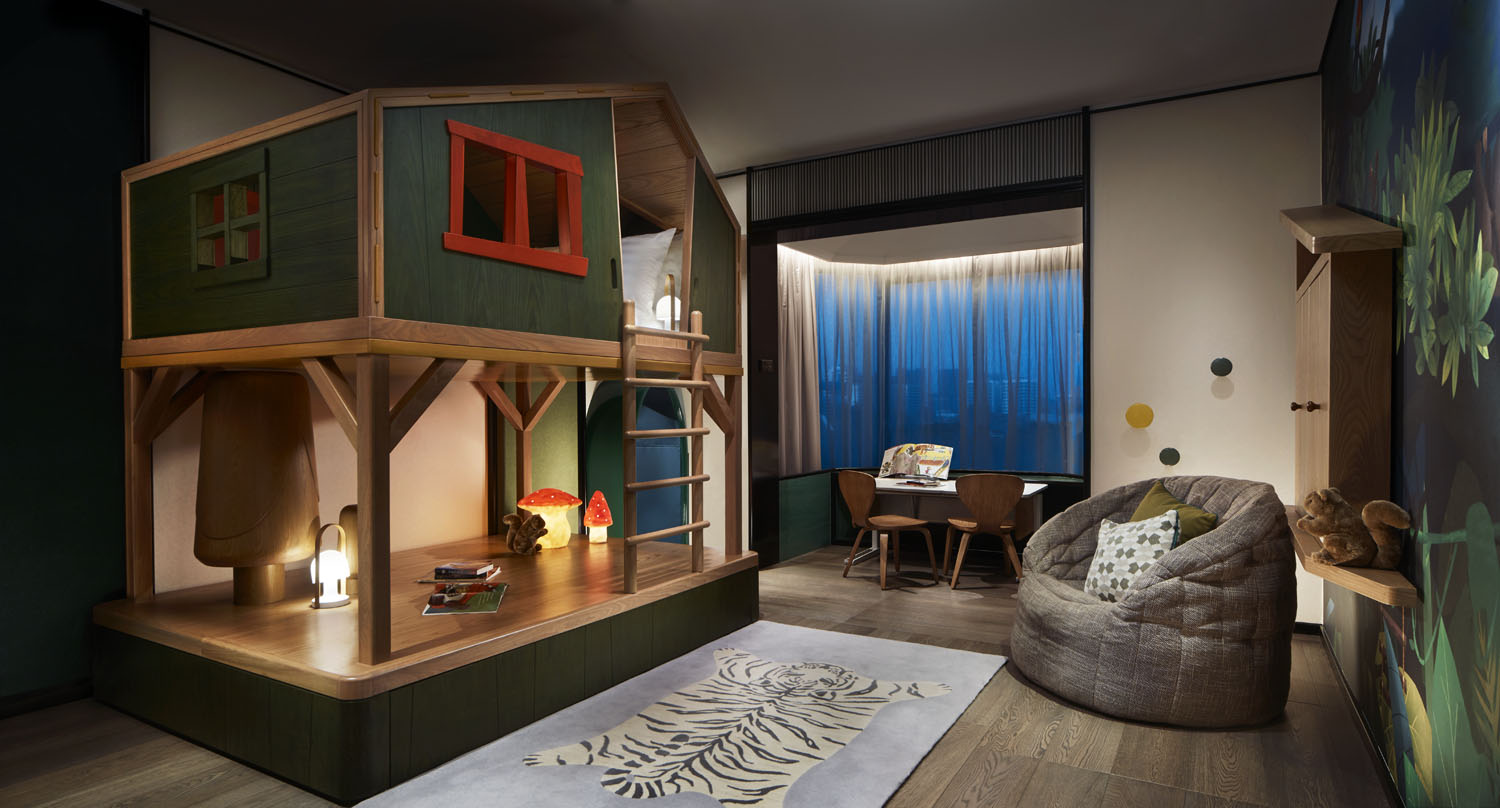 Themed Family Suite
The Shangri-La Singapore is the first hotel in the country to offer themed suites and a dedicated family floor with a pantry tailored for families. Custom-built to ignite the imagination of young children, the five themed suites invite little ones on an adventure in a safari, a castle, outer space, underwater, or amidst treetops.
Tower Wing Grand Suite
An exquisite private residence filled with natural light, the new Grand Suite is perfect for a romantic urban getaway with abundant space to lounge and entertain. Sweeping panoramas are to be had from every corner.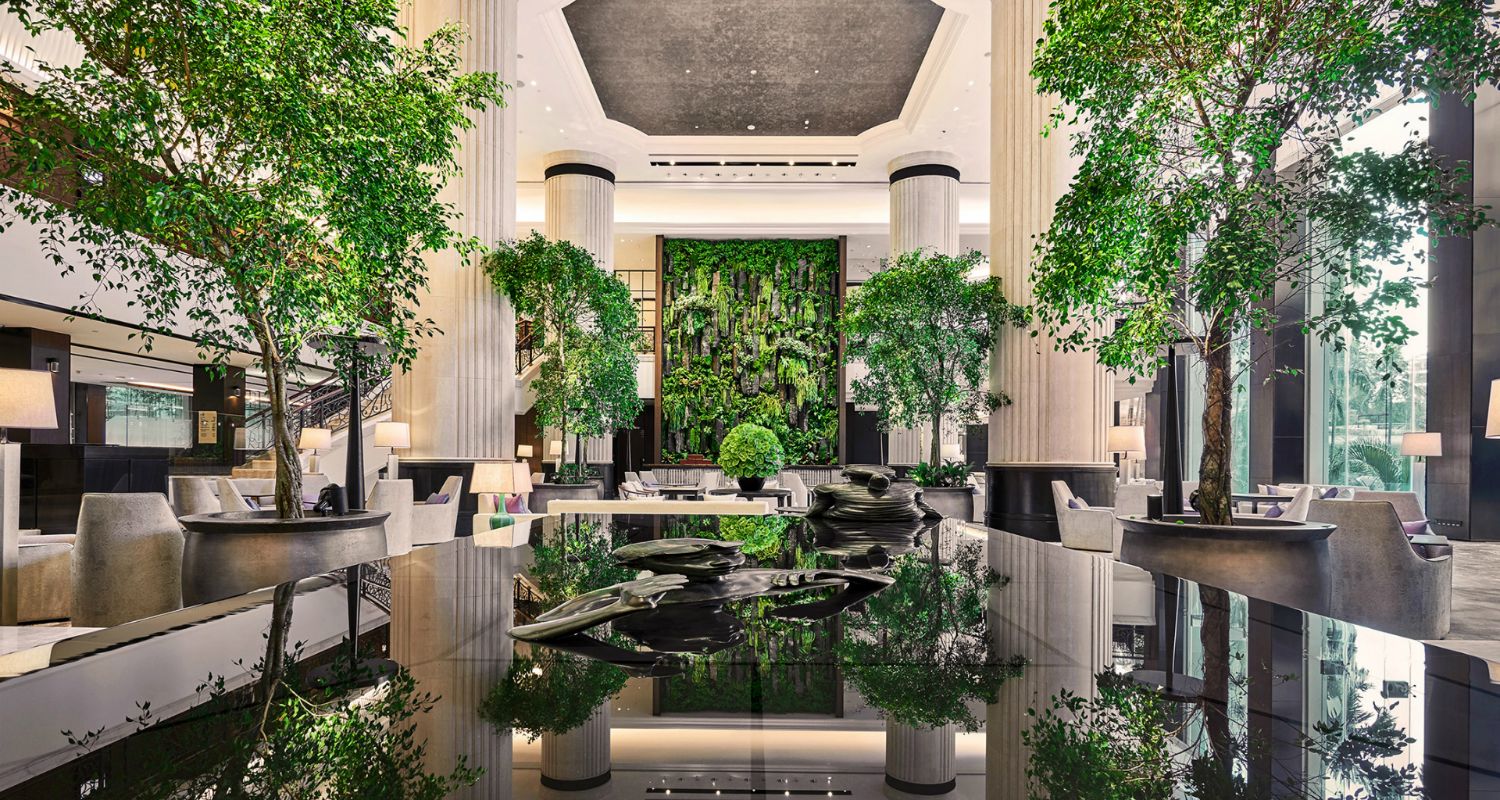 Garden Wing One-bedroom Suite
The One-Bedroom Suite features a separate living room and spacious bedroom, ideal for a relaxing getaway for couples and families.
Garden Wing Premier Balcony Suite
Shangri-La Hotel, Singapore presents three Garden Wing Premier Balcony Suites, which feature separate living rooms, spacious bedrooms and extensive wraparound balconies that overlook the swimming pool. Each balcony has an outdoor Jacuzzi, barbecue grill a