FAMILY FEATURES
A world of family fun awaits you
Guests near and far are invited to discover a world of imagination and exploration with an exciting new family experience at Shangri-La, Singapore integrating accommodations, facilities and offerings that encourage fun, peace of mind, family time and learning through play.
Whether it be in our Themed Family Suites, Deluxe Family Rooms or one of our many other room types that can accommodate families, Shangri-La Singapore offers a range of exceptional childcare amenities and experiences.
While guests of both the hotel, apartments, our restaurants and spa can enjoy seasonal family events, activities, family menu options at all of our restaurants, and Buds by Shangri-La to captivate your children's interest, as well as, lush gardens and pool.
Family Concierge
Guests staying in the Themed Family Suites will enjoy effortless in-room check-in and dedicated family concierge service.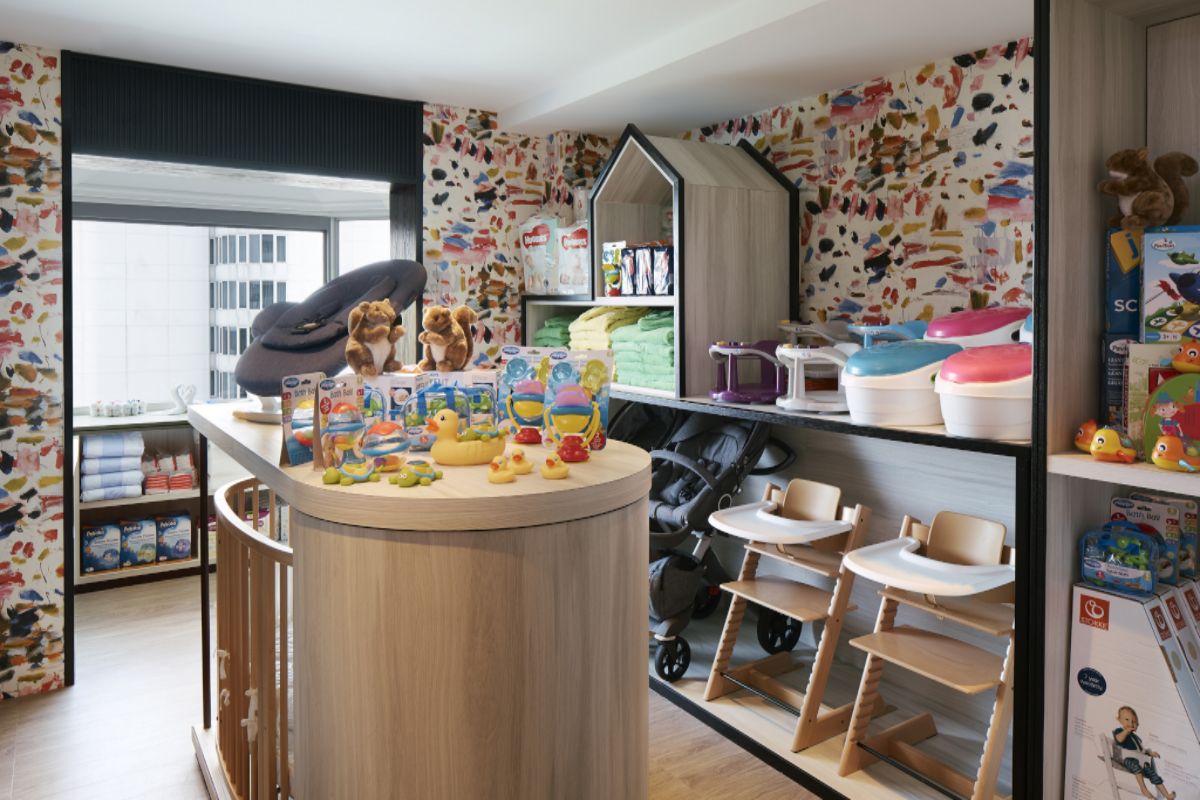 Family Pantry
A dedicated family pantry is located on Level 9 family floor offering a range of exceptional child care amenities for guests. Car seats for airport transfers, strollers, travel cots, high chairs, smaller comfort items (bath time toys, bibs, thermometers, potties, nappy bins, sterilisers, etc.) and more. These are available upon request prior and during the stay and at the hotel's restaurants, to ensure families can travel light, check-in fast and dine in comfort.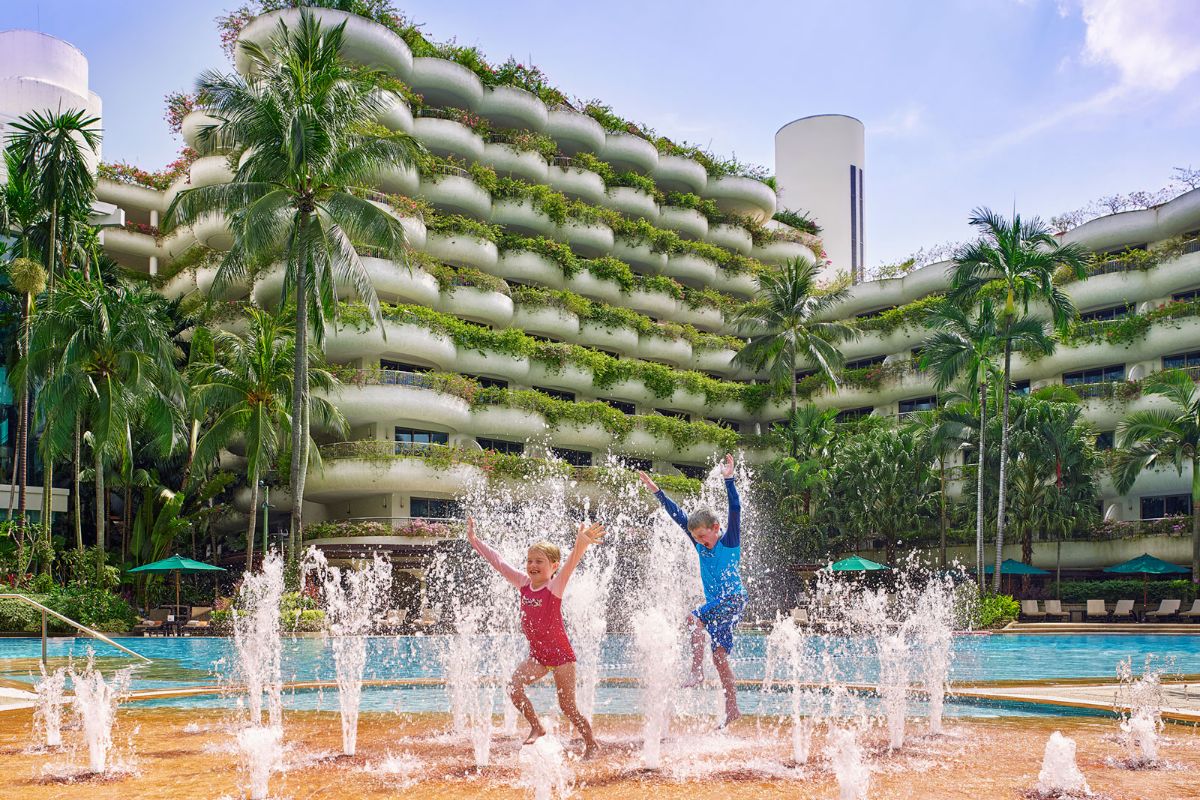 Swimming Pool
Family-friendly swimming pool with splash pad for our young guests.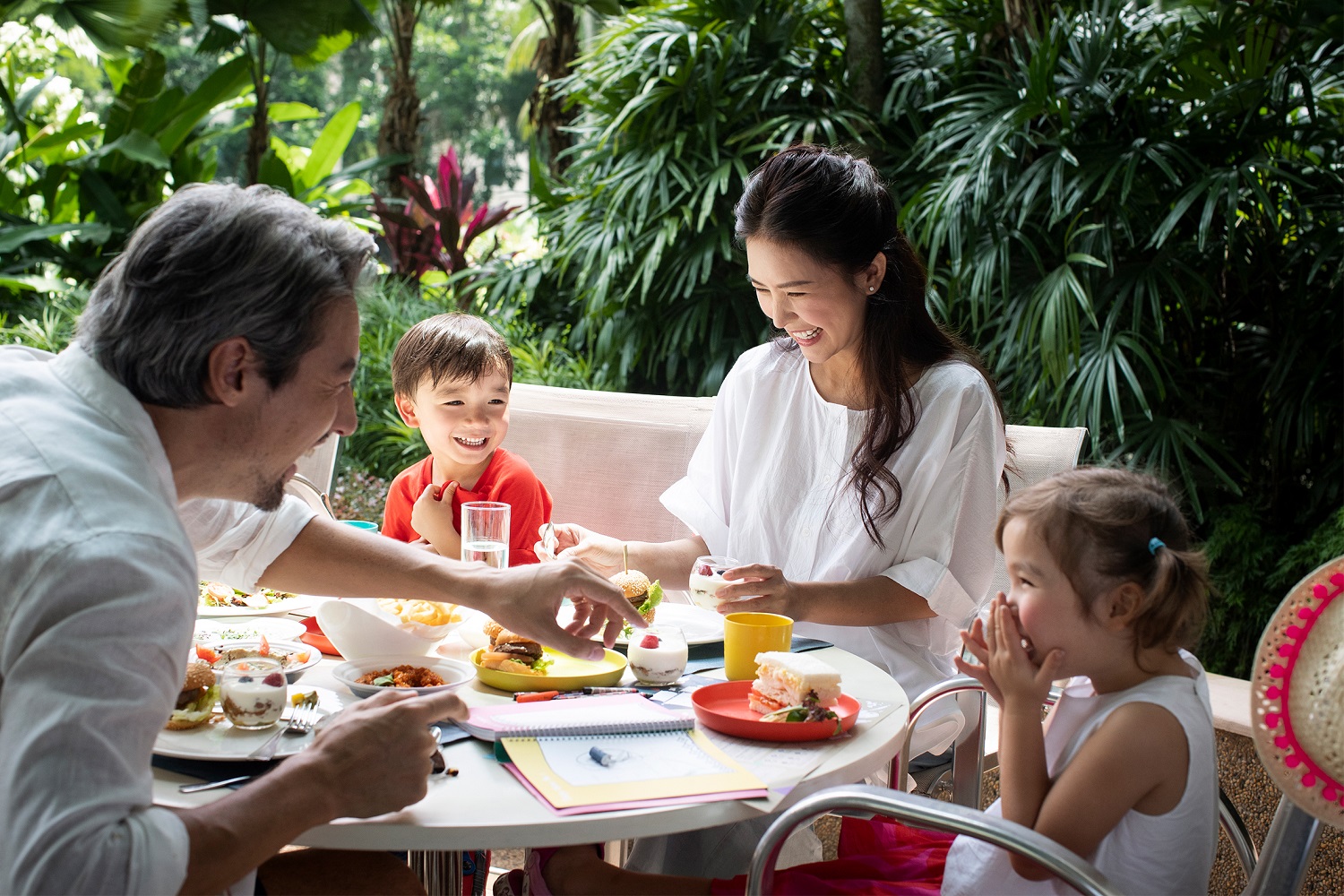 Family-friendly Dining
In response to parents' concerns about children's dietary needs, Shangri-La Hotel, Singapore also offer curated children's menus at its restaurants, designed in consultation with nutritionists to provide a range of tasty, wholesome and balanced meals for growing children.