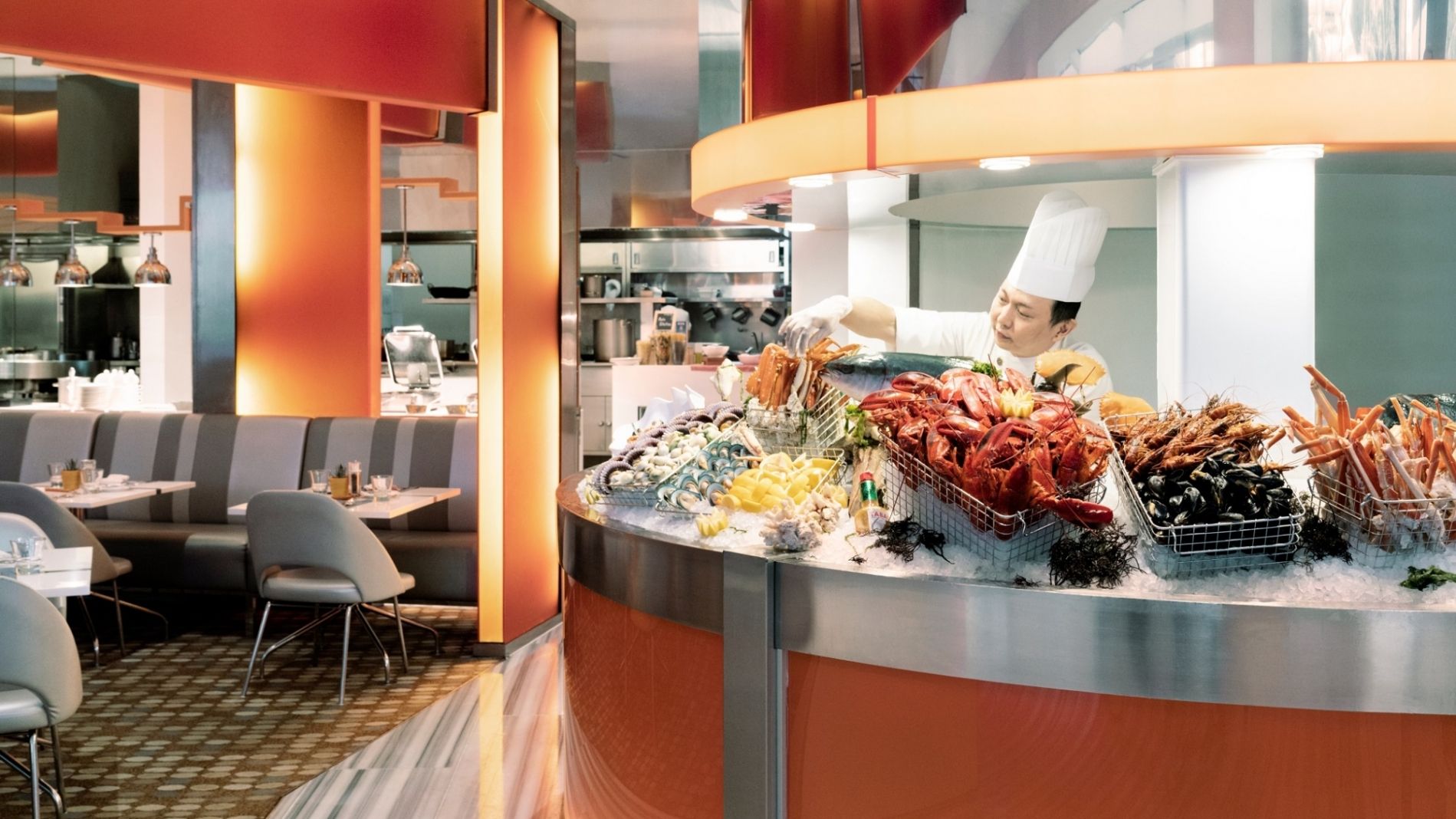 The Line
The Line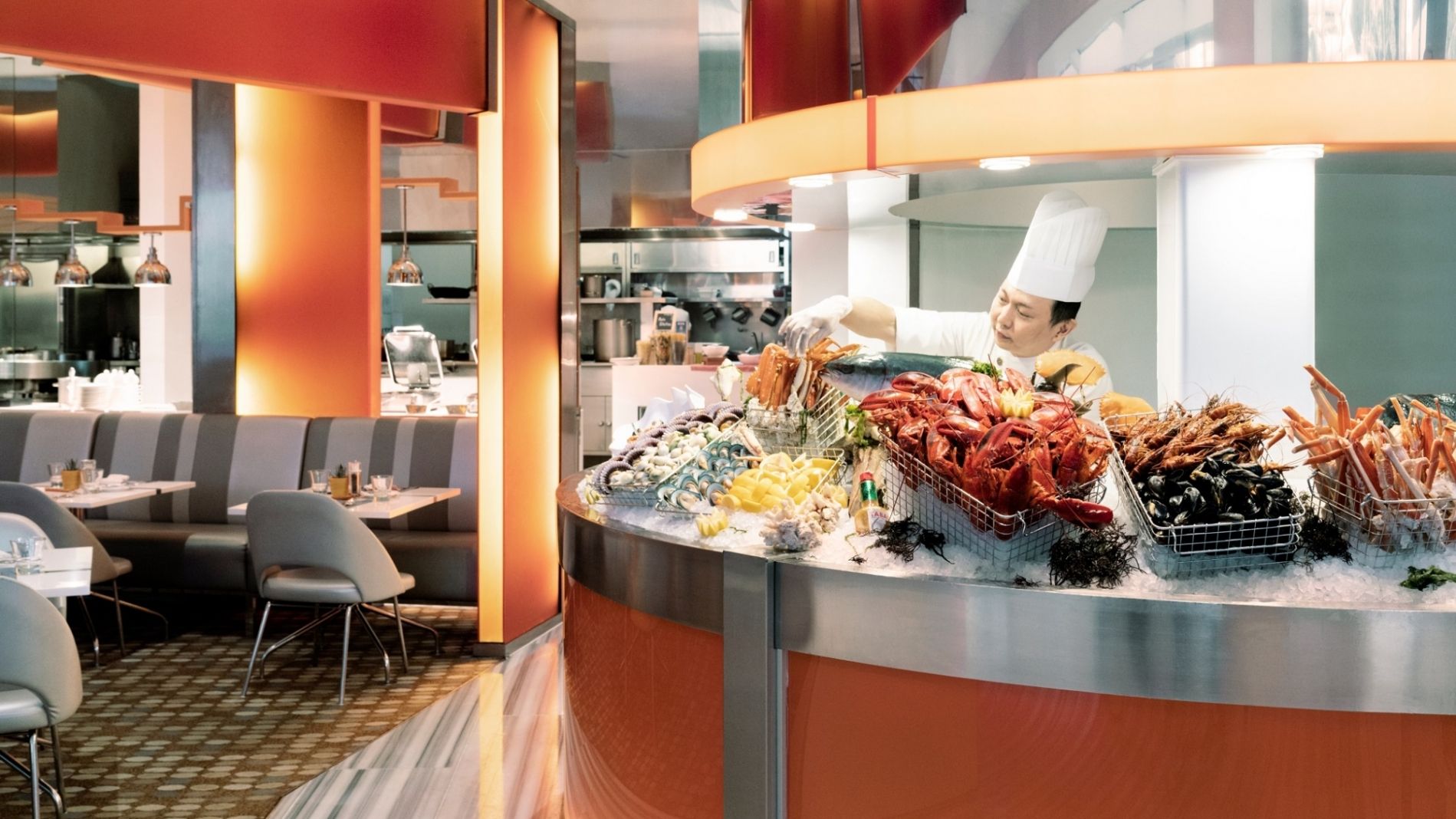 The Line
The Line
The Line
Featuring 16 live kitchens, The Line offers a sumptuous international buffet that is feted as one of the best in Singapore. Dishes are freshly prepared a la minute, enabling diners to watch the chefs in action. Highlights include the Crustacean Bar, with its appetizing display of fresh seafood such as oysters, prawns and crabs that changes based on what is available.
There are also the Tandoori Ovens, from which spiced meats and breads unique to the North and South Indian cuisines are prepared. Not to be missed is the Dim Sum Kitchen, where steaming baskets of freshly made Dim Sum await guests who enjoy this traditional Cantonese food. Round off the meal by stopping at the Dessert Counter with its delectable spread of cakes, crepes and other sweet treats.
Designed by internationally acclaimed interior designer, Adam D Tihany, and spanning 1,350 square metres, The Line features indoor and al fresco dining options. The latter offers views of the hotel's lush gardens and free-form swimming pool. True to the restaurant's name, its concept symbolizes the thread of continuity in nature, family, culture and life. A bright orange light box traversing the ceiling and floor anchors the interiors, accented with Schonwald chinaware designed by Tihany himself.
Find out more about our pricing here
Find out more about our menu here
Book a table at The Line here
Breakfast Buffet
6am to 10.30am (Monday to Friday)
6am to 11am (Saturday, Sunday and Public Holidays)
Lunch Buffet
12noon to 2.30pm (Monday to Friday)
12noon to 3pm (Saturday, Sunday and Public Holidays)
Dinner Buffet
6pm to 10pm (Monday to Sunday)
À la carte
6am to 12midnight (Monday to Sunday)
Phone
(65) 6213 4398